Florida Traffic School and More – Live Classes
State of Florida / Court Approved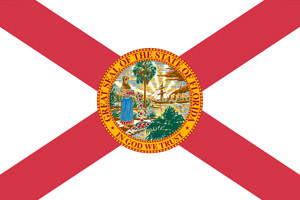 DTA offers Florida traffic school and a number of other traffic safety classes in a live classroom setting through our Florida agencies.
You must contact the school to find out when and where classes are offered and how much they cost. Class fees are collected by the school, not by DTA.
Florida Classroom Course Locator
Read course explanations below if you are not sure which course you need.
Select a county and course and click GO.
Contact the DTA school of your choice to sign up for your class.
Florida Traffic School | Basic Driver Improvement (BDI)
Florida traffic school, or Basic Driver Improvement as it is called in Florida, can be taken voluntarily to avoid points for a Florida traffic ticket (moving violation). §626.9541, Florida Statutes prohibits a driver's auto insurance company from raising rates, canceling a policy, or non-renewing it if that driver attends a Basic Driver Improvement course and was not at fault in a crash.
Other reasons for course attendance can include 4 hour court ordered traffic school, Traffic Collision Avoidance Course (TCAC), insurance discount (under 55, with the approval of auto insurance provider), and fleet training.
Drug and Alcohol Course
Our START course is a DHSMV approved drug and alcohol course required for a first time Florida driver to get his or her learner's permit. This course fulfills the DHSMV requirement for attendance of a 4-hour traffic law substance abuse education course (§322.095, Florida Statutes). This course can be taken before your 15th birthday.
12-Hour Advanced Driver Improvement (ADI)
This course is required for reinstatement of a Florida driver license that has been suspended or revoked. Course attendance might also be required by a Florida traffic court or judge based on an offender's driving record. Drivers labeled as Habitual Traffic Offenders are also required to attend ADI school. A driver must show proof of enrollment in an ADI course before he or she is eligible to apply for a Florida hardship license.
8-Hour Traffic School | Intermediate Driver Improvement (IDI)
In some Florida counties drivers are required to attend this course by a judge or court, or they might have the option of attending voluntarily if they have already attended a 4-hour BDI course for a Florida ticket within the previous 12 months. The Intermediate Driver Improvement course is offered online or in the classroom and is not the same as an Aggressive Driving Course.
8-Hour Aggressive Driving Course
In some Florida counties drivers will be ordered to attend this course by a judge or court. This course is not the same as the 8-hour Intermediate Driver Improvement course and can only be taken in a classroom.
Student Traffic Offender Program (STOP)
DTA's original Student Traffic Offender Program, designed for youthful traffic offenders, is currently only offered in the classroom. Attendance of this course is required by court order only.